Configure your audio settings to give you and the people around you the best experience. Here's how.
In the spatial audio space, the audio experience is paramount. To support guests with all kinds of audio setups, we have several options to improve the experience based on different needs.
In this article, we will cover the following audio options: Echo Cancellation, Noise Suppression, and Automatic Gain Control. To find these options, open your menu in the upper left of High Fidelity and select Audio.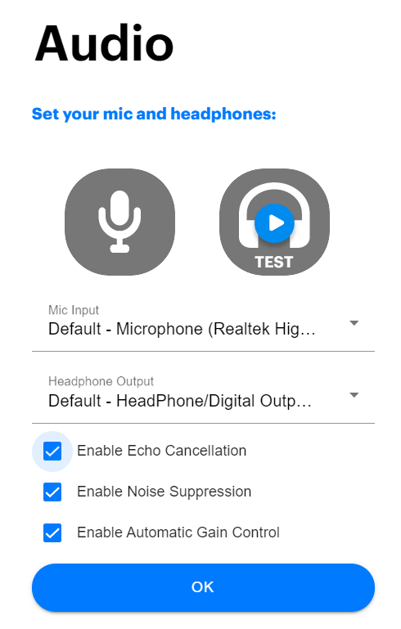 Echo Cancellation
Echo Cancellation prevents echoing from the user who enables it. For example, if one user doesn't have headphones and is playing audio from speakers, without this option enabled, users may hear their voices echo back from the speakers the audio is coming from. This feature negates that effect.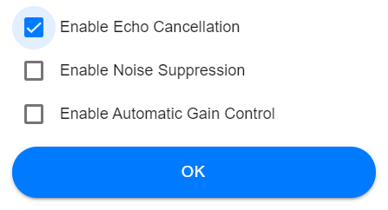 Noise Suppression
Noise Suppression filters out noise from the user's environment. This feature is best at reducing constant, droning, unchanging noise, such as aircraft humming, highway road noise, etc.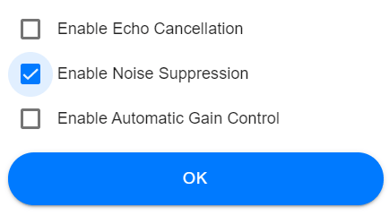 Automatic Gain Control
Automatic Gain Control evens out the volume heard by others if you're using a device or audio settings that make you sound very loud or very quiet. If others mention that you are too loud or too quiet, try this option.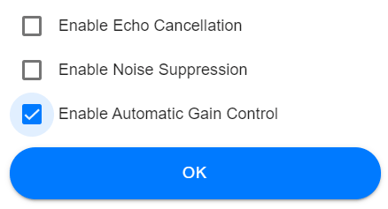 Note: Automatic Gain Control and Noise Suppression are not supported on iOS.
Testing and Adjusting Your Volume
In your spatial audio space, you can also adjust your volume, and test to see how you sound to others. To do so, use the microphone widget in the lower lefthand corner of the window.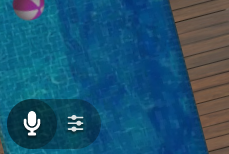 Click on the Settings icon next to the microphone image to expand it.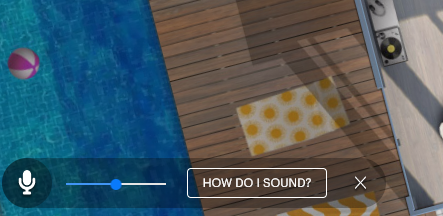 Adjust your volume via the slider. Then click the "How do I sound?" button and speak aloud into your microphone. The audio will echo you back as you sound to others. If you sound too loud or too off, adjust the volume slider and try again.
To turn off the echo, click the "How do I sound?" button again.
To close the settings panel, click the X to the right of the "How do I sound?" button.