There are three ways to access High Fidelity's microphone muting and unmuting features.
Via the Hamburger Menu
Click on the "hamburger" menu in High Fidelity's upper left corner, then click "Audio."
Then, click on the microphone icon and it will become red when your mic is muted. To unmute, click the icon again. See the example below: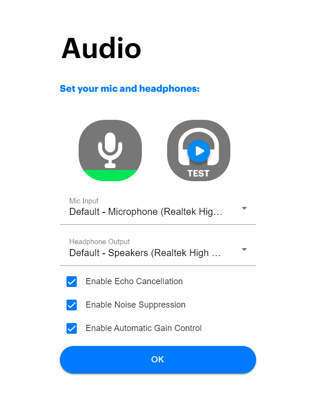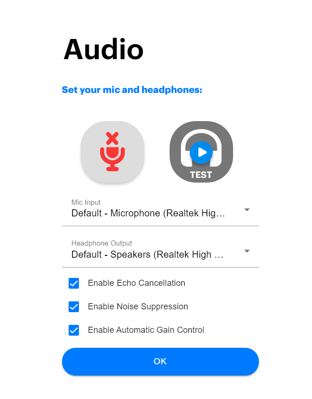 Via Your Dot
Another way to mute your microphone is by clicking on your avatar. You will see a microphone icon which you can click to toggle, as shown below: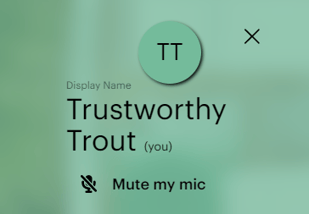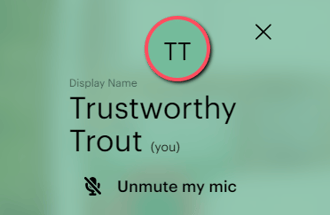 Via the Keyboard
Hit your M key to mute yourself. Hit it again to unmute.
Muting Others' Microphones
Please note, under normal circumstances, people can mute each other. This is an experimental to help with situations in which someone with a noisy microphone disrupts the environment for others.
NOTE: This feature is expected to undergo revision over time!
To mute a person with a noisy microphone, click on the person's dot in High Fidelity, and then click on the microphone icon.
The person being muted will receive an alert notifying them of the person who muted them. This action mutes the person for everyone in the space. If that happens to you, you can unmute yourself as shown above.
Hosts Can be Unmutable
You can prevent others from muting you as a host of the space. To do this, make sure the setting is selected through the admin panel of the host link. See more on that here: What is a Host Link and How Do I Use It?