Looking out onto a street of pastel Victorian homes and flowing trees in California's Gold Country, my dog Loki curled up by my side, I begin to reflect on how I got to this desk, facing the window while writing this blog. How strangely wonderful it is that I can live in a sleepy gold rush town covered in the patina of the past while working for a tech company with its eyes on the future. It's remarkable how much a life can change in a few months.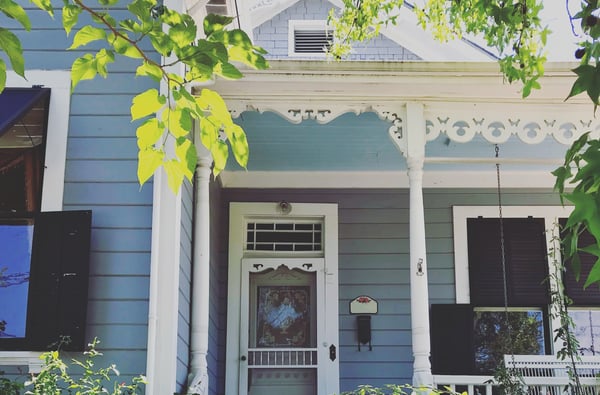 The new homestead.
In the year leading up to this moment, my life consisted of 6 a.m. alarms, 2-hour train rides and long walks (eyes firmly planted on the sidewalk) through one of the more…eccentric parts of San Francisco, all before my workday even began. In my mind, it was all worth it. It was just the price I had to pay for a job I love and an apartment in the Bay Area: 450 sq. ft. all to myself, an indulgence I could barely afford. But I made it work. Sure, mornings and evenings were a bit rough, but in between was magic. "You mean you're going to pay me to film cutting edge technology while trading dad jokes and playing Beat Saber with exceptionally cool people? OK, I guess I'll do it." Then came The Great Shift of 2019.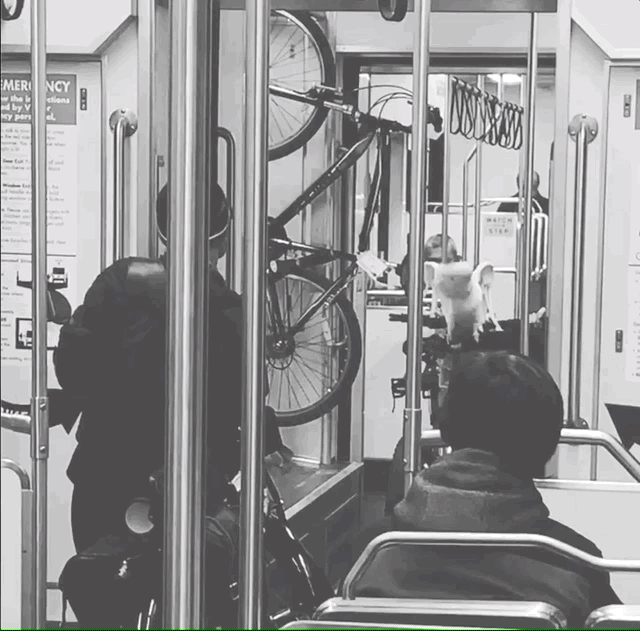 One of the wondrous encounters on my commute included a singing parrot.
One Friday afternoon in April, during our usual all-hands meeting, my company announced we were going to experiment with remote work. All of us. My very first thoughts were, "You mean I won't be able to see all these people everyday? I'm going to just sit in my apartment by myself? It's going to take exactly 3 days, 2 hours, 7 minutes, and 43 seconds before I go completely stir crazy." To me, the best part of any company is the people. I truly love interacting with interesting, smart people every day, and now I was going to be isolated in my tiny apartment. How was this ever going to work?
Beginning Remote Life in Our Virtual Office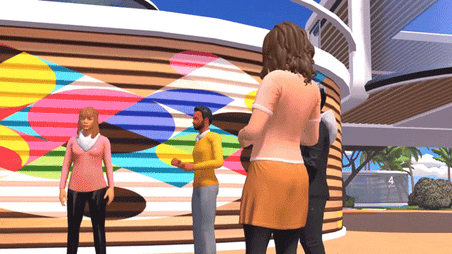 Here I am troubleshooting with my coworkers.
Day One began with a nice breakfast around 8:30 a.m. and a 30-second commute from my kitchen to my desk to our new virtual workplace. The virtual workspace was located on a private tropical island — a far cry from the streets of downtown San Francisco. Jess, my Wisconsin-based coworker whom I'd only really ever got to chat with a few times a month, immediately recognized me from my avatar and said hello. I then got to "meet" some of my Seattle-based coworkers for the first time. Halfway through the day I turned to Jess to ask for clarification on a project, just like I normally would with people in the San Francisco office. It took me a few seconds to realize how incredible that small act was: an act that was simply impossible a day earlier. The day ended with the entire company doing the chicken dance together on a virtual disco floor. I felt more connected to the company as a whole than ever before.
We quickly fell into a new rhythm. Instead of constantly Slacking each other or taking ten minutes to set up a video conference, we were able to just turn and talk to our teammates sitting next to us by the bonfire on our virtual island. Complete with sound effects like the crash of the surf and the cackling of the fire, it's such an immersive experience that I was constantly surprised to find myself at home when I broke for lunch. There hasn't been a single day where I've felt cut off from the world. The moment I realized that isolation was not going to be my reality, a whole world of possibilities opened up.
My Life After Working Remotely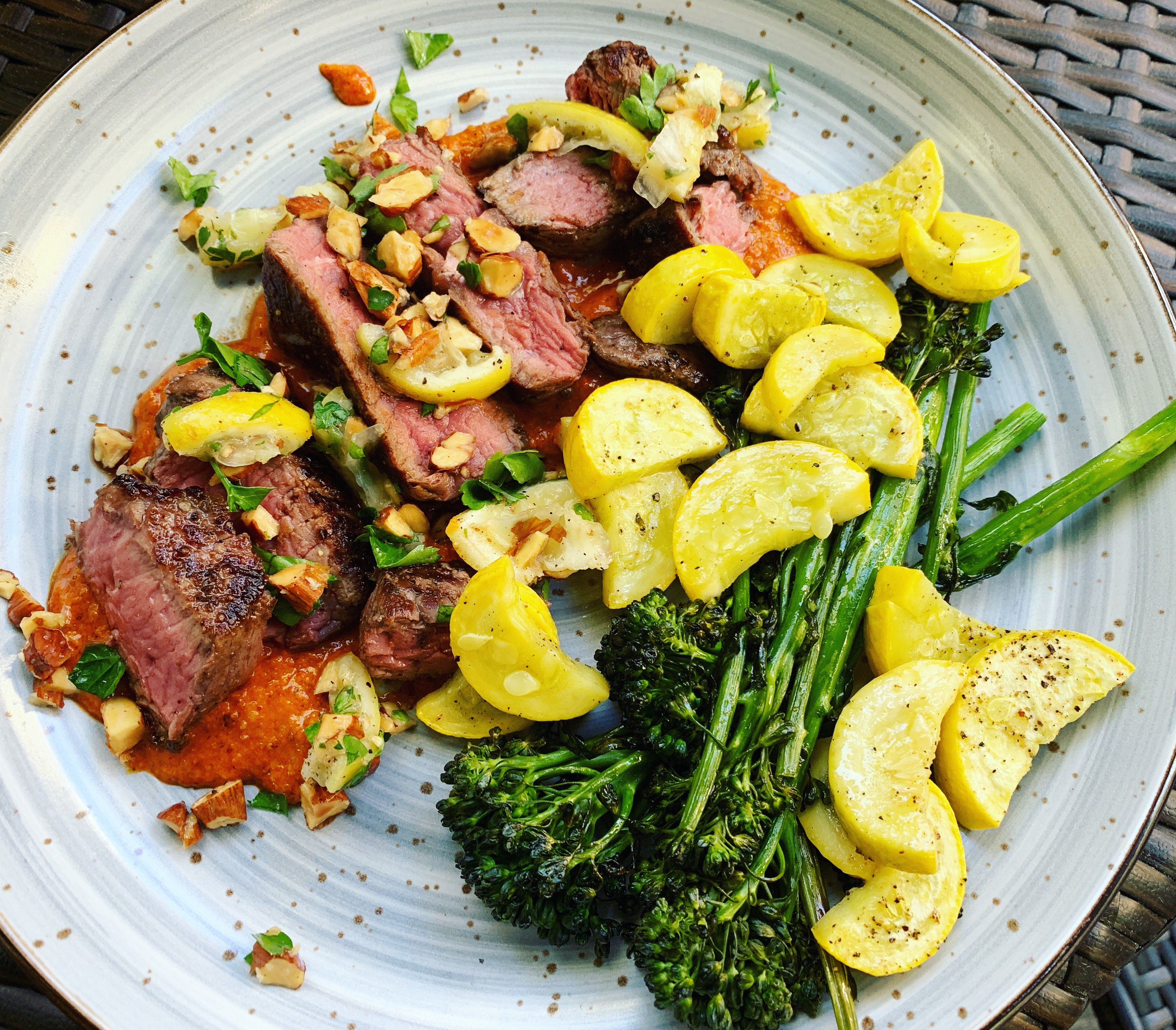 Yes, this tasted as good as it looks.
I immediately got 4 hours of my life back everyday just by cutting out my commute. I went from ordering food every night for dinner to finally teaching myself to cook. I'd always wanted a dog of my own but didn't have the heart to leave it alone all day. Once the remote experiment became a permanent option, I went out and found my best friend, Loki: the most adorable little dog you'll ever meet.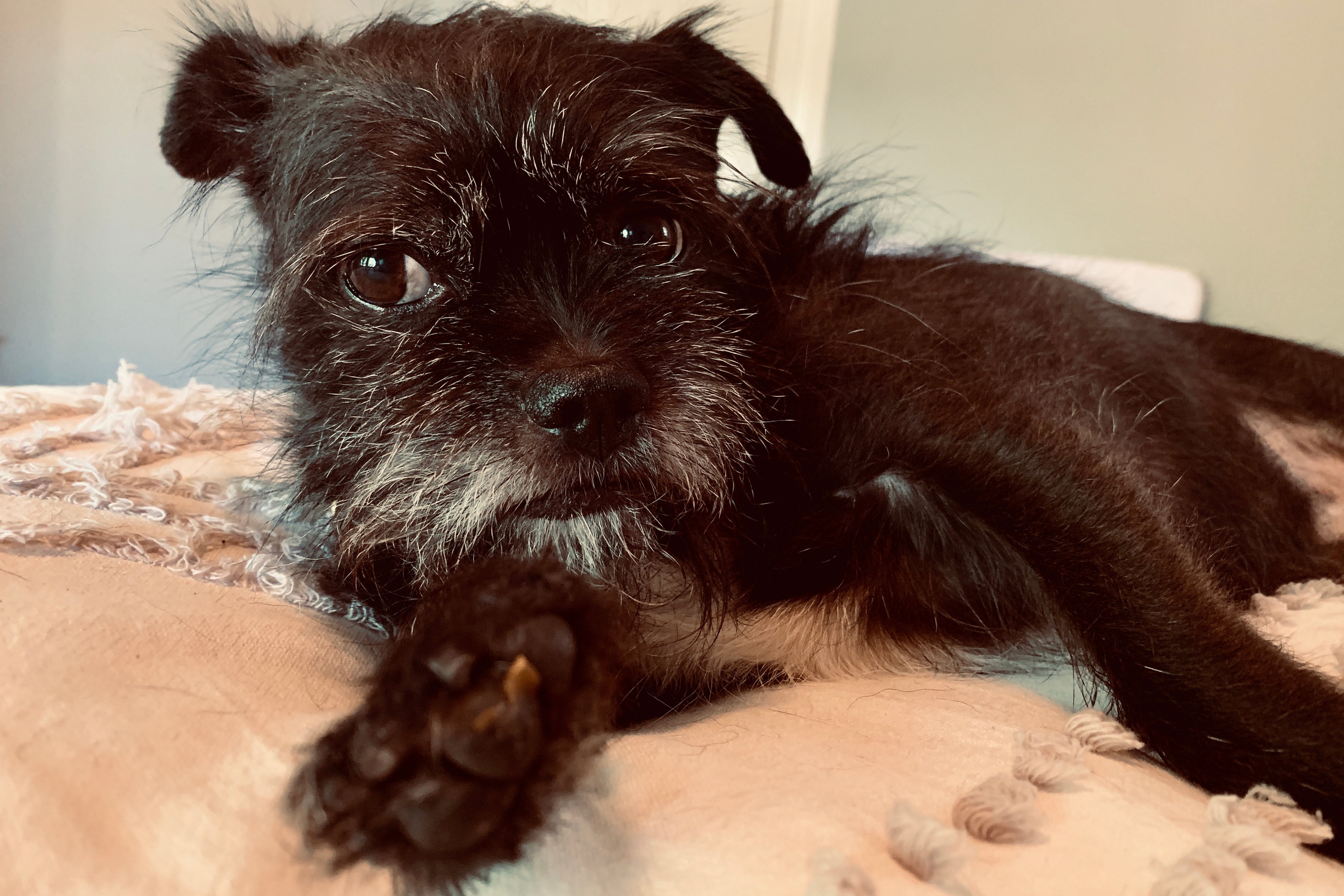 I wasn't lying when I said he was cute.
The biggest epiphany was realizing there was no longer any reason to pay rent in one of the most expensive cities in the world. I could start to truly save money and plan for my future as opposed to constantly struggling upstream in a system built on an outdated way of life. And that's how I found myself looking out of this window, on a brand new street, wondering what other surprises this new life will bring.