As social audio becomes an increasingly robust sector of social media, a number of businesses are finding their footing among larger companies such as Facebook, Twitter, Spotify, Discord, and more. Clubhouse, of course, has found great success since April 2020, and there's no reason to think other platforms won't find similar success as the industry develops. (Especially considering some statistics about one larger company in particular…)
"Audio already has the pieces in place to enable a more frictionless experience," writes Anthony Bardaro in his blog, "Adventures in Consumer Technology", quoting a previous post in a well-named piece titled "In Da Clubhouse: Live audio and vertical social" wherein he discusses Clubhouse's strategic path, orality's crusades, and the voice interface. "One part radio phone-in; one part conference call; and one part massive online open TED Talk." (And actually, since Bardaro's blog post was published in March 2021, Clubhouse announced a partnership with TED in July a few months later.)
But think about this... Have you ever answered a phone call and remarked: "It's so nice to hear your voice"? We bet you have. The power of connection through voice is strong (more on that research in a moment), and there are many humans in the world.
So what other new audio social media platforms should you check out? Let's get right into it.
5 Audio Social Media Platforms Similar to Clubhouse
We'll briefly discuss the research we hinted at above. An article in Evolution and Human Behavior, "Instant Messages vs. Speech: Hormones and Why We Still Need to Hear Each Other", found merely hearing the voice of our loved ones (instead of texting) reduces our blood cortisol levels (markers of stress), and heightens the release of oxytocin (the feel-good hormone associated with bonding). "Researchers found it's likely the prosodic auditory cues (tone) that produce the positive feel-good hormonal effects, not the linguistic content of the exchange. In other words, make the call; you'll both feel better!" writes Andrea Luoma.
And it's not just for loved ones — it helps to hear everyone: Colleagues, strangers, and friends alike. She continues, "Hearing the voices of others helps us solve problems and demands attention from both listener and speaker in a way that texting does not. Neuroscience finds the brain is wired for voice."
Real, voice-to-voice conversations significantly matter. So where are the other audio social media platforms where you can enjoy such communication?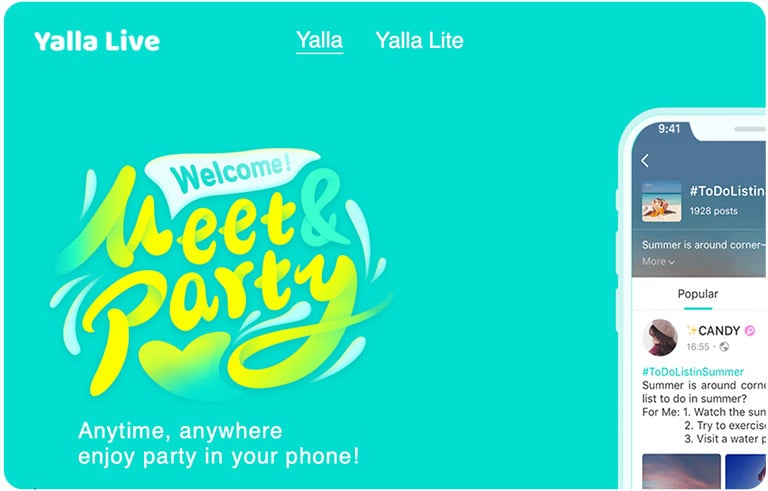 Yalla is a popular voice-centric social networking and entertainment platform. "It features live voice chat rooms that function like an online version of majlis or cafés, where people spend their leisure time in casual chats. Every day, our active users on average spent approximately 4.5 hours in our live chat rooms. Users can select rooms by topic or country, and enjoy zero-distance contact."
A reviewer notes, "Yalla is my favourite app now. I've been using this app since the last couple of months. Honestly, I found a lot of good friends here… I feel like I'm in a party house. Just awesome. Strongly recommending for all."
In the app store, Yalla writes: "Choose group voice rooms from THOUSANDS live rooms daily. 50+ countries have already been covered, and tons of topics are available to choose from. [You can] group voice talk with friends no matter where they are, broadcast your favorite music inside the room, sing karaoke together, and play a range of games directly in group chat. Let's get the party started."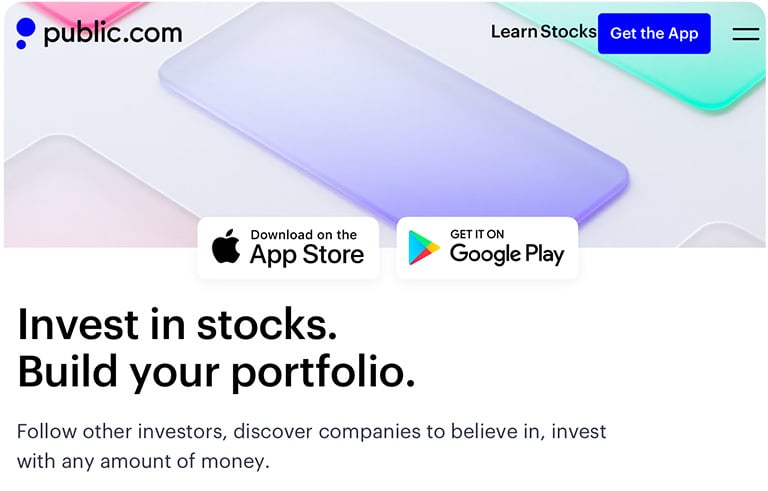 Public, the trading and social networking app, recently launched Public Live: "A new audio broadcast feature that gives members direct access to business leaders, financial creators, and industry experts as events in the market unfold in real-time. Members can easily drop in to listen as guests discuss the latest business moves, in the same place where they invest and share their own insights with a community of fellow investors."
How does it work? "Public Lives will be hosted when there's breaking news in the markets. In the app, you'll see the 'Public Live' button appear when one is taking place. Members can drop in (and out) to listen at their discretion. Currently, listeners will not be able to engage with the hosts directly in the Live sessions, but we will keep our community updated if that changes in the future." And a quick pro-tip from Public: "If you'd like to trade or continue other conversations while you listen, hit the button on the top right during the live to hide the chat screen!" Public Live is only available on the newest versions of their app.
"We are the place where they get their financial news," Public co-founder Leif Abraham says. "We are the place where they learn about investing strategies, and therefore, we are the button that they think of when they want to dive into the stock market, or business strategy, or investing strategy, and so on." Ashley Carman writes, "Clubhouse and other apps might host chats with randos who claim to understand the stock market and Bitcoin, but Abraham and his team are betting people are more interested in formal live programming that Public can guarantee will be well-moderated and from 'trusted' sources.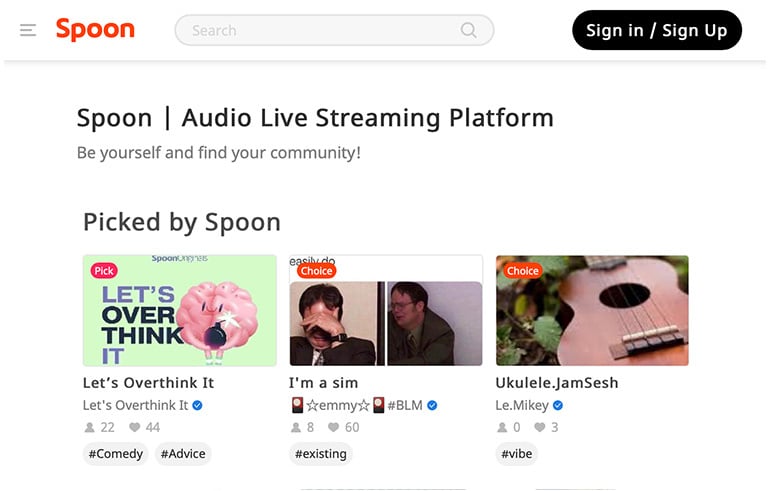 Spoon is an audio-only live streaming platform where anyone can have their own show, interact with callers and listeners, and earn money from fans. "Spooners communicate with their authentic voices instead of through images or video! Want to know more? Check out this video by a Spoon streamer." Lizzy, featured in their video, explains: "Our streams are creating communities. It's really wholesome. You can explore so many topics: Lighthearted stuff like parties, poetry, and talent shows, to more serious topics, like politics and activism. Spoon is the place to speak freely and passionately."
A reviewer for Spoon notes, "I've been using Spoon for 2 months now, and I can honestly say that it's one of the most fun apps I've ever used. Livestreams on the platform are so easy to create and it's always fun to meet new people! The community is caring, the conversations are intriguing, and there's so much diversity and original content."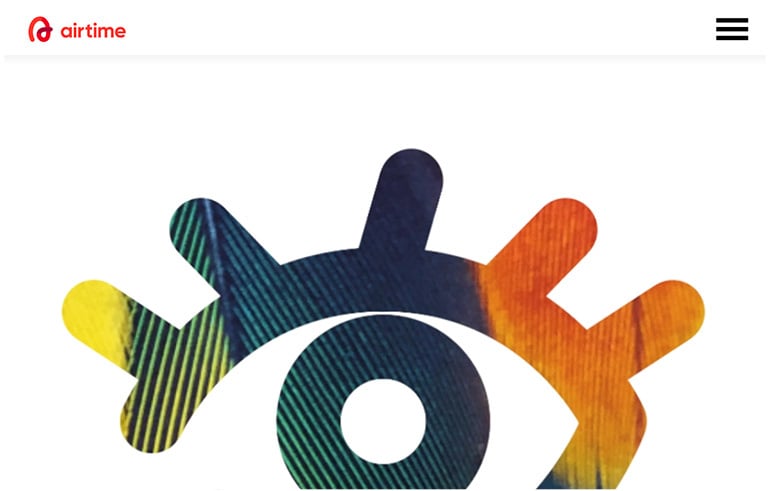 Airtime is a live social space where people build communities around shared interests and passions. "Whether you're a fan of makeup, music, comedy, or just chatting, there's something for you on Airtime. We're changing the way people interact online, making the internet a more welcoming and truly social place. Social networks have the power to bring people together, but they have often proven to do the opposite. In a world of social platforms that filter and curate our lives, social media has made us antisocial. That's why we created Airtime. It's a new kind of social space. No matter what you're into—lofi hip hop, airbrush makeup, or improv comedy—drop in at any time. There's a room for you on Airtime that's always open, live, and ready to welcome you in."
A reviewer writes, "I love this app because during this time with Covid-19 we can't see each other in person and watch videos together… but with this app, it's like you can be with each other in person — and we can all watch videos with our friends!"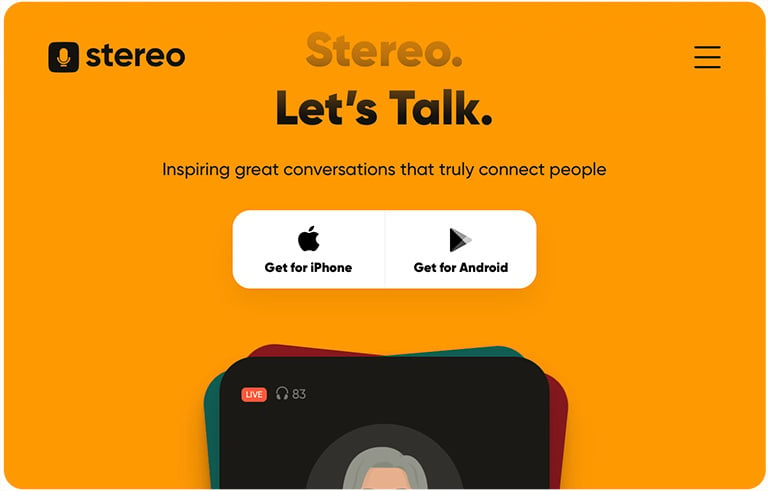 Stereo is a platform that "allows celebrities, musicians, artists, politicians and educators to build a more intimate relationship with their fan base by engaging them in real, down-to-earth conversation. Stereo combats loneliness; provides a platform for debate and education; a destination for entertainment and fun; a vehicle to advance purpose and cause related campaigning; a catalyst to connect instantly and engage with your fan base; an opportunity to expand your network of friends and followers. Stereo users can engage with the platform to listen-in, seek-out topics, and join conversations about issues and ideas that interest them. Stereo's search feature allows you to filter through topics/genres/conversations or personalities that you are interested in."
Stereo writes on the app store, "Tap in to listen to talks on topics you love. Whether you're into news, comedy, sports, music, gaming, true crime, spirituality, anything... log in to get involved in some seriously exciting conversations. It's never been easier to connect with voices that inspire you."
A reviewer explains, "[Stereo] gave me new meaning and love for life. It has brought people to me who I never would have met… And some of these people I will have as friends for life. I love all the different shows that people can do and express themselves. It gives a creative outlet that I needed while COVID was in effect!"
The Future of Audio Social Media
The conclusion here is perhaps obvious: At the end of the day, the "similar to Clubhouse" component of these audio social media platforms is dependent on human voices, and the power of connection from that specifically.
So our number one tip for social audio platforms to succeed? Make your audio immersive, and crystal clear.
It's actually possible now to implement spatial audio in a native app with High Fidelity's Local Spatializer. (Speaking of Clubhouse, they integrated our Local Spatializer earlier this month.)
Spatial audio doesn't only help with immersion, either — it actually reduces the negative effects of virtual communication by decreasing cognitive load, while improving intelligibility.
Curious to learn more about the Local Spatializer? Get in touch with us.