Today I'm just beaming, because I can't wait to shed some light on how we've been using emissive maps in our Playa domain. The recent addition of emissive materials to High Fidelity has been terrific fun. Let's have a look at what we've discovered and see how emissive materials can be used to brighten things up in High Fidelity.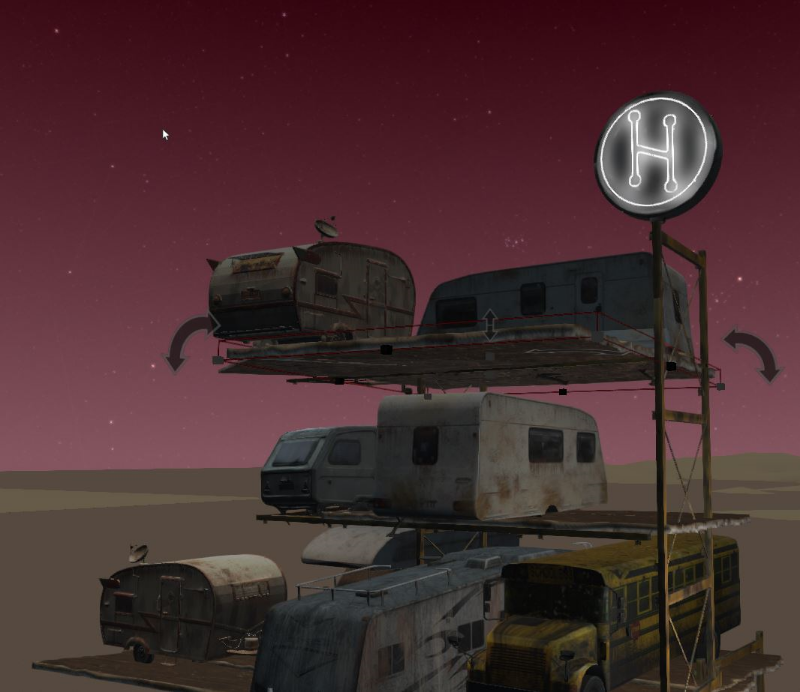 Trailers, campers, old school buses. We stack 'em high, because the metaverse can never have too many stacks of motor homes. The marvelous, white beacon of hope perched atop this handsome stack, too, is set aglow by the mighty force of emissive material.


If you're new to emissive materials, it's really nothing that complicated. You're simply using an image to specify where and how you'd like your model to emit light. Just like you'd use an image file for albedo/diffuse, normal or metallic maps, you can use an image as an emissive map, which, when applied to a model, will cause the model to glow with the colors and intensities painted on the map.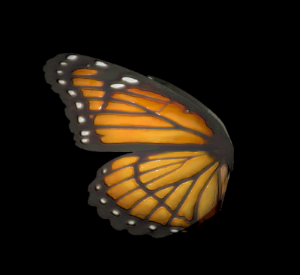 This butterfly wing combines 4 PBR maps and an emissive map to create a pleasing glowing effect.

To add emissive material to the butterfly wing above, I simply duplicated and adjusted values of the original image in Photoshop and variants of it generated using Allegorithmic's extremely handy Bitmap2Material tool. The emissive map was applied along with the standard PBR textures in a Stingray PBS material in Maya, and exported to FBX.
Most recently, we've been focusing on the Neon Boneyard section of the Playa, a home to numerous old Las Vegas strip style neon signs, which you might have read about in previous posts. When our graphics team launched emissive material support, it was obvious we'd need to fire up some of these neon beauties and test it out!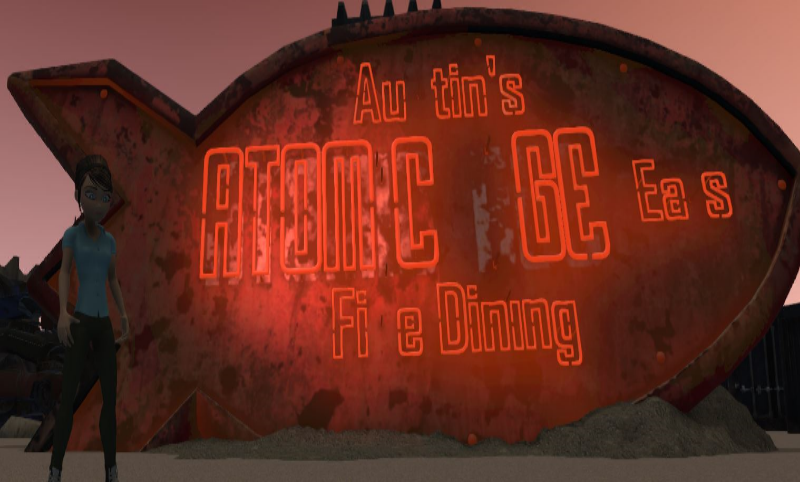 Atomic Eats sign combines PBR with an emissive map and a couple red lights to cast additional light on avatars and neighboring models.

The Atomic Eats sign is a favorite of mine, and a great candidate for adding glowing emissive effects.
For this glowing red neon sign, it was a simple matter of creating an emissive map with saturated red on the tube geometry, a slight red airbrushing over the sign front for ambient color, and leaving the unlit areas black. Have a look at the emissive map below, and compare it with the effect on the sign above.
his simple image is responsible for the beautiful glowing effect on the Atomic Eats neon sign in the Playa boneyard. UVs are drawn for demonstration purposes.

You might be asking yourself — will the emissive light be cast on objects surrounding the model? Alas, not yet. High Fidelity renders emission on the mesh itself, not neighboring geometry. It's fairly safe to say that, down the road, we will be adding global illumination, a lighting approach which will allow emissive-mapped entities to actively illuminate a scene.
We've found that pairing the emissive-mapped model with an adjacent real-time light source can look just great.
Burgerdrome Burgers are made with 100% real meat and illuminated with top quality emissive materials.


Although Candy Mountain Casino/Motel was demolished in the mid 1980's to make room for a water park, its sign boldly lives in the Playa, thanks to the magnificent light-giving power of emissive materials.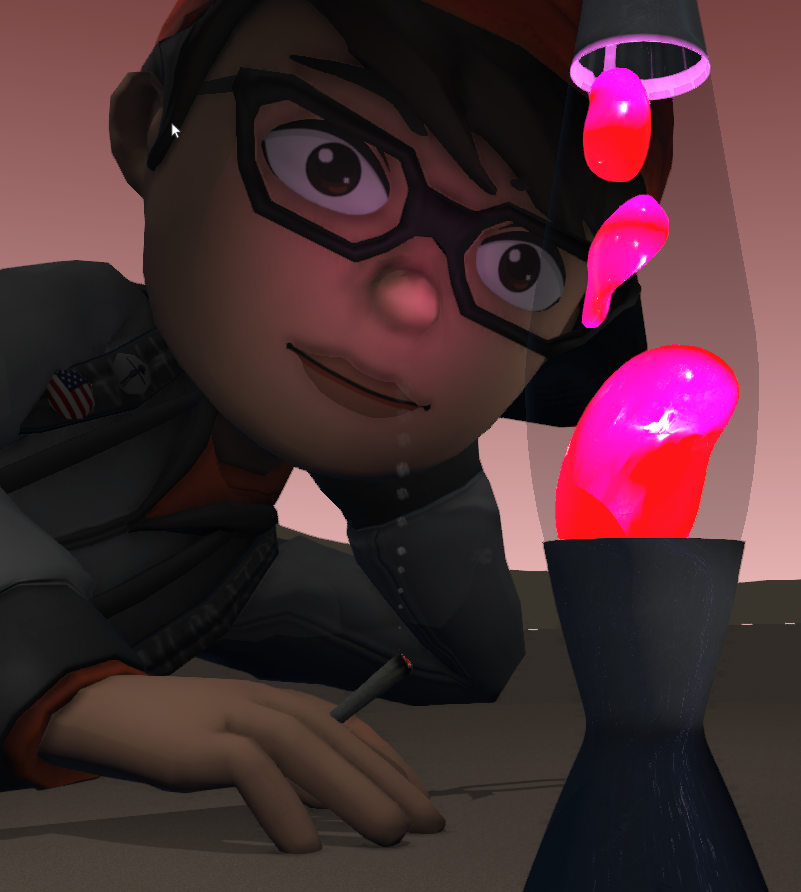 The undulating globs of Lava Lamp goo are illuminated using an emissive map with pink lights on the top and bottom for additional sheen. Although the movement of the blobs is rather hypnotic and convincing, it's simply subtle joint animation.

I do hope this has been enlightening! If you're ready to try out your own emissive materials in world, you've got the power on your desktop to host the domain to do it. With High Fidelity you can build and run your own shared virtual world domain using your home PC or scaled across massive cloud servers. We're open source, we're innovating and we're building the future.
Be sure to wander around the Playa and see some of the cool new builds we've put out, and do check out our emissive models. If you like them, feel free to leave a glowing review. If you don't, it would be downright criminal — then you'd have to go to prism.