It's been about 8 weeks since we launched High Fidelity's new audio spaces in beta. We really appreciate all the support, particularly if you have taken the time to complete any of the surveys that we have sent out or provided feedback to our support team.

We are seeing quite a bit of continued use from people who organize events. We're living through a time where in-person big events aren't possible, so we're pleased that our technology is helping to fill that void.

If you've hosted an event recently, or are planning one, we'd love to hear from you! Email and tell us how it went or what you're planning to do.

Check Out These New Features
A Shiny New User Interface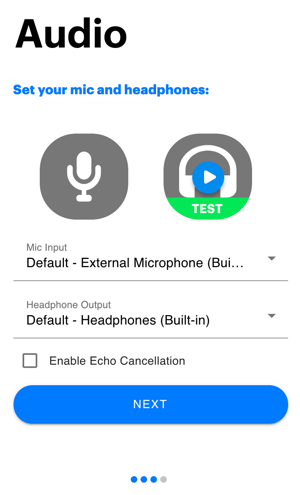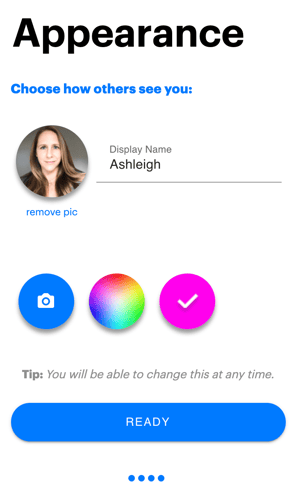 You may have noticed we put some polish and style into the first-time user experience that walks users through how they can customize their appearance to other users, adjust their audio settings, and more! We hope you and your guests like it. Let us know what you think.
More Host Features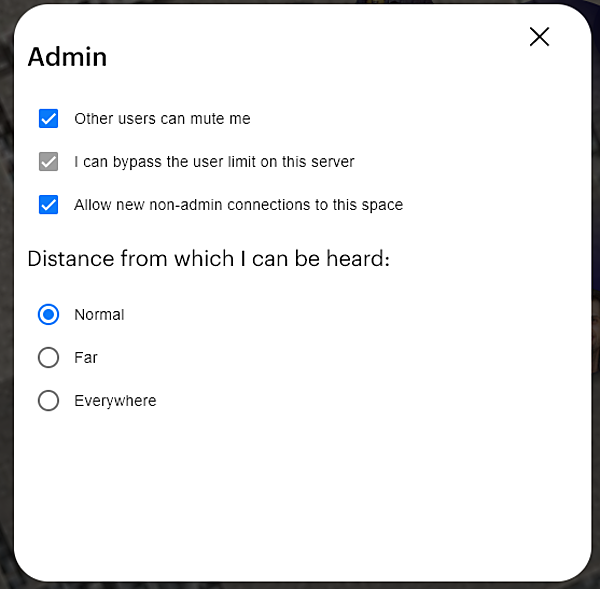 In case you missed it, we recently implemented the ability
fo
r hosts to make themselves louder than non-hosts and block others from muting hosts. As of today, you can also remove a user from your High Fidelity space and you can "close the door" of your space after everyone you want to be in it has arrived.
Learn more here.
New Background Map Templates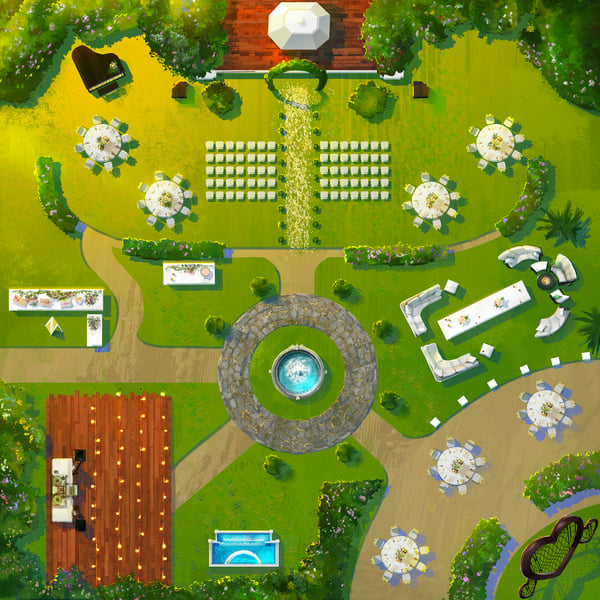 Have you already created your own background image
?

We'd love to see it on social. Simply tag
@HighFidelityXR
and use the hashtag
#hifimap
to give us permission to repost your images (with credit to you, of course!).
Have an idea for a background map? Feel free to send us a suggestion.
Lastly, if you haven't had a chance to take our Early User Feedback survey, we hope you'll take a moment to do so here.