Hello everyone!
We'd like to give our heartfelt thanks to all of you who took the time and care to submit an entry to the High Fidelity's Create your Virtual Pet contest! As a token of our gratitude, and for helping us learn from this first event, we're gifting a free domain place name coupon to each contestant who submitted a pet before our initial deadline. Just our way to say thanks!
We received numerous delightful submissions, and selected six finalists, all which are now visible in the Marketplace's Pet Contest category. From the finalists, we selected these three $1000 prize winners.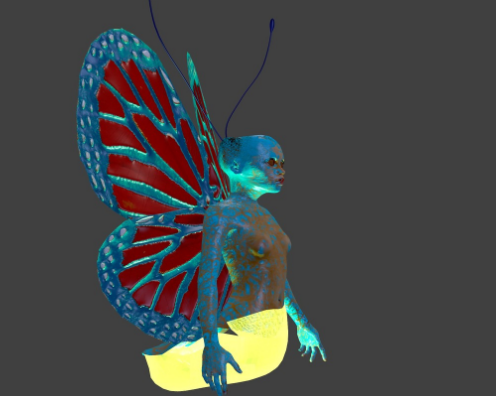 This fairy companion will analyze and verbally speak the physical properties of an entity. The system uses additional metadata that users can add to any entity's user data, in which they can specify the material makeup of the object (such as 25% iron, 75% wood). We were particularly impressed by the innovative material-analysis concept and the on-the-fly assembly of audio clips. Hopefully content creators will take advantage of AlphaVersionD's concept and designate material properties for future content in their creations' metadata.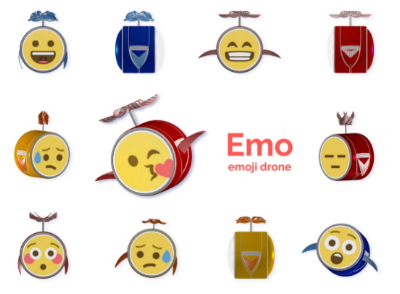 Emo Pet Drone by ChiefBeast
These adorable little bots float around with their propeller heads, and emote their feelings visually. This project struck our fancy due to its extreme level of technical and artistic polish, delightful character design, and creativity.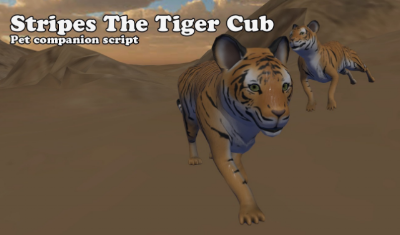 Stripes the Tiger Cub by Menithal
A very smart pet which follows your avatar, even if you fly or hop around. If he wanders off, you can summon him with your voice! We were touched by the sophisticated animation transitions, the way the character follows, and of course the voice summon response.
It was hard to select the three winners with so many great pets. We'd like to give recognition to our honorable mention contestants, Triplelexx, Adrian and Bradley Adams for their fantastic submissions:
Monkey Pet by Triplelexx
An adorable chimpy pal who loves to hop about, follows you everywhere, except when he gets hungry. Then, it's time to toss him a tasty banana.
Pepe by Adrian
A cute and feisty chihuahua follows you around, capable of doing tricks, and implements a handy HUD control system.
Muncher Pet by Bradley Adams
This system assigns you one of four cute muncher pets. These furry little monsters hop about and follow your avatar in-world.
Congratulations to AlphaVersionD, ChiefBeast & Menithal, and a big shout out to Triplelexx, Adrian & Bradley Adams. We'd like to thank everybody who participated, and welcome you to try out the various pets now found on the High Fidelity Marketplace. While our contest is now over, we welcome the submission of more and more delightful pets, breedable animals and other interactive companions to the Marketplace.
Look out, we'll be announcing a new contest in the near future, and hope you'll all participate!