Hey there, everybody!
To ring in 2017, let's taking a close look at the new work of two pioneering High Fidelity builders: Cica Ghost and Bryn Oh. Together, they've put their creations on the domain WhiteMoth at hifi://whitemoth/cicaghost and hifi://whitemoth/bryn.
Cica Ghost is an accomplished world builder with an existing following in other virtual worlds, and it was delightful to see her explore and use High Fidelity as a next-generation VR platform. This is her first build designed for exploration in true 3D virtual reality, and it's quite fun to explore in your HMD.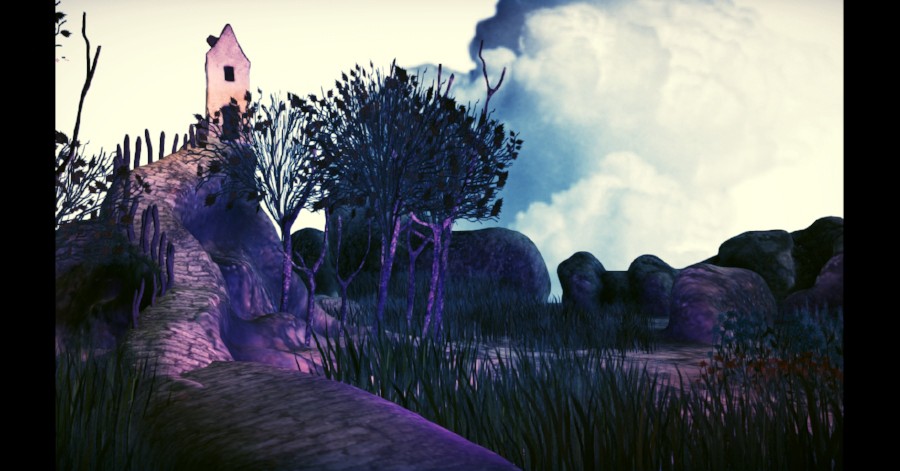 WhiteMoth's expanse of grasses, flowers and trees reach out into the horizon.
When you first enter Cica's domain, you'll notice an expanse of sunflowers, grasses, and rocks, reaching out into the horizon. The depth and texture of this experience creates a feeling somewhere between cozy and a kind of introspective loneliness.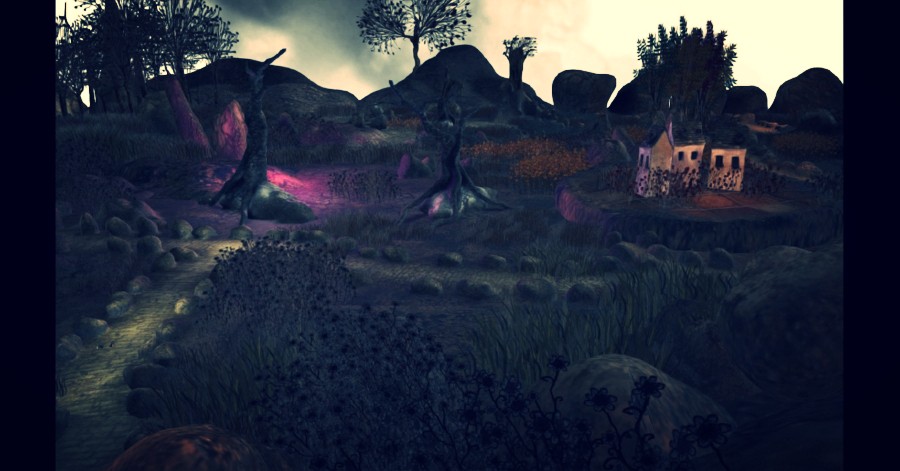 However, as you explore and make your way throughout the domain, you'll find colorful clusters of housing peppered throughout the build, which adds charm and a sense of life to the environment. Perhaps it's not so lonely after all! While you're there, listen to the new Ambisonic atmospheric audio in the background. Although relatively subtle, you'll notice it creates a sense of rich presence.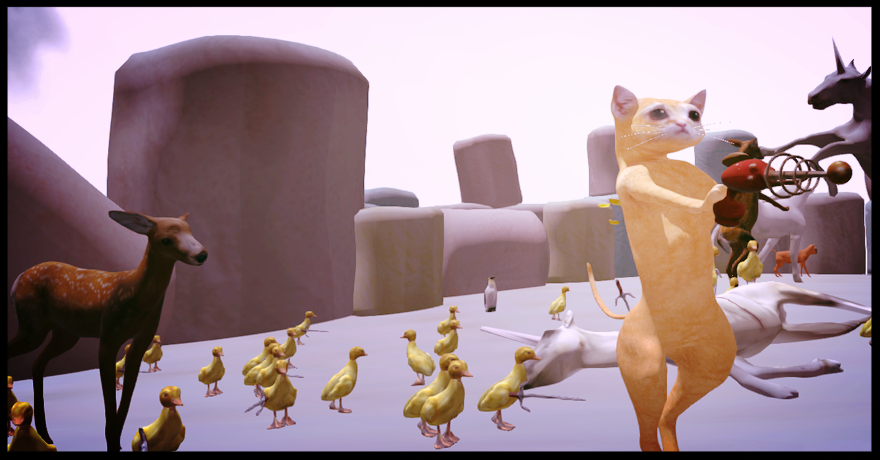 Uhoh! Ducks, unicorns, cats battle it out in a moment frozen in time, at Bryn Oh's wild and wacky marshmallow domain.
Bryn Oh's build floats in the sky nearby Cica Ghost's build, atop an enormous, enormous marshmallow! Oh has frozen a very chaotic moment in time, a sort of apocalypse between ray-gun wielding unicorns, cats, ducklings, blasting one another with rainbows. What a crazy scene!
Both Cica and Bryn work with 3D sculpting tools, such as Pixologic's excellent (and free) Sculptris, and Zbrush, which give their models a very organic, hand-crafted feeling. No hard polygon edges to be found, making a very refreshing virtual reality experience. It's refreshing to see different styles emerge in High Fidelity. What will you create?
Grab a friend or two and teleport over to hifi://whitemoth/cicaghost and hifi://whitemoth/bryn and get a taste of these very unique and vivid domains!