If you're an independent animator or a filmmaker, it's difficult to get your work noticed and be rewarded for your efforts. To reverse this trend, Animation Nights New York (ANNY) has been fostering the creative community by holding monthly curated animation screening and networking events.
Last week, High Fidelity attended ANNY's monthly event held in Lower Manhattan. And we had a surprise in store for the creatives!
Supporting the animation community
For this particular event, we partnered with ANNY and its founder, Yvonne Grzenkowicz, to create a virtual reality environment where members of the ANNY community can join in, collaborate, and network beyond their monthly physical meetup.
With the physical meetup taking place in the iconic 180 Maiden Lane, a stunning high-rise in Lower Manhattan with a beautiful all-glass, atrium plaza, we decided to produce a virtual ANNY replica on our High Fidelity social VR platform.

Producing the virtual reality environment
To recreate the environment in VR, we used Archilogic's technology to create a 3D model of 180 Maiden Lane, and Artella's technology to collaborate on the 3D content.
On the night of the event, the High Fidelity team was on-site to demo the "virtual ANNY" and guide people through the experience. The environment included a screening of animation clips, installations of animations, and a "Mars Tea Room".
Throughout the night people mingled together in-world, interacting with the environment.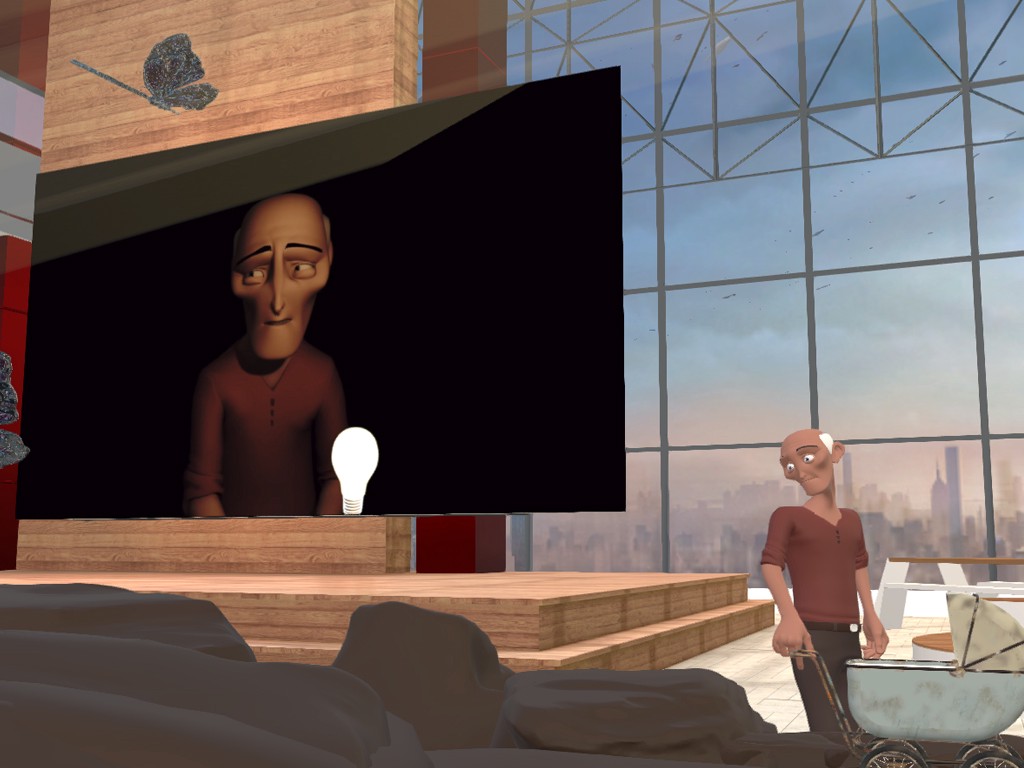 We got positive feedback from attendees who were inspired by the infinite possibilities of the platform and were intrigued by its use case for architectural visualization, animation, and education. Even those who strapped on the headset with skepticism were transfixed once stepping into the event in High Fidelity. They saw VR's ability to foster meaningful connections.
Interested in seeing 180 Maiden Lane in VR for yourself? Check it out in High Fidelity — hop in-world, then head to the space called "ANNY". Download High Fidelity right here.
Huge thank-you to Yvonne Grzenkowicz/ANNY, Artella, Archilogic, and the New York Code + Design Academy team. We're looking forward to the next ANNY event!